ABOUT US
From an experienced background with over 10 years working in marketing and advertising agencies, Iain established Sangster Design in 2008. It has been reliably producing great creative work for its long-standing and valued clients ever since,
As the client case studies here show, Sangster Design has a particular expertise in the sports sector but has also worked with organisations and companies in other areas. These have included The National Galleries of Scotland, National Museums Scotland, Archaeology Scotland and Edinburgh University Students Association. Further project details can be provided on request.
Sangster Design believes in a direct relationship between the designer and client – from brief to visual to finished artwork to print delivery (or upload!). It is a streamlined working process that achieves great results for everybody, both in terms of the creative solution and value for money.
If you would like any other information, please get in touch.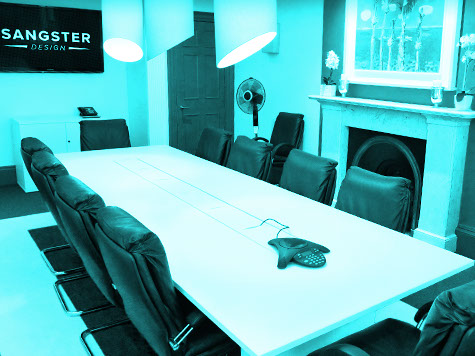 Meet in our boardroom to discuss any of your visual requirements...
...design work at its most effective, offering value for money and the best creative solutions ...